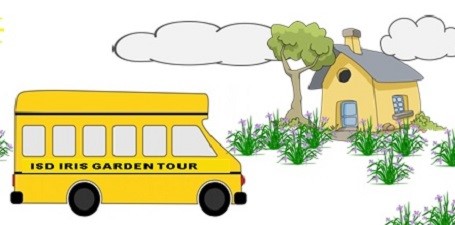 2020 ISD GARDEN BUS TREK
The bus trek has been CANCELLED. The 
Dallas County mandate today (3/18/2020) banning social gatherings of 10 people or more for at least 30 days.  In addition, the church has closed the facilities for all worship services and other meetings for 30 days.
It truly is heartbreaking to wait and work all year for our shows and bus trek but our members and community health is MUCH more important and it's the right thing to do.  It's up to all of us as individuals to do our part to slow the spread and get the numbers down by following the mandates and recommendations.  The sooner it gets under control, the sooner we can all live normally again!!
Bonnie will be sending out refunds in the next few days.
Please contact Bonnie J Nichols  @ 214-676-9892 if you have any questions. 
Contact ISD
For more information about the Iris Society of Dallas please send us an email.