The 2023 American Iris Society Convention                                                                                     Dallas, Texas 
                                              April 12 – 16
                            Hosted by The Iris Society of Dallas
Complete information will be forthcoming, but for now, here are the highlights.
REGISTRATION
Full Registration is $349.  This includes the two days of garden tours including lunches, presentations on various iris related subjects, judges training sessions, the Welcome dinner, the Awards Brunch on Sunday, a Convention book, and goodie bag.
Garden Tours ONLY Registration is $275 which is the bus tours with lunches, a Convention book, and goodie bag.
Meals ONLY Registration is $100 which is the Welcome dinner and the Awards brunch only.
The  Convention schedule will be available soon. 
CONVENTION HOTEL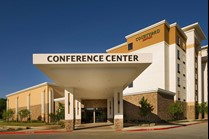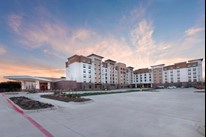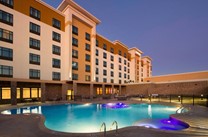 Courtyard By Marriot 
2200 Bass Pro Court
Grapevine, Texas 76051
Rooms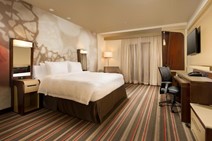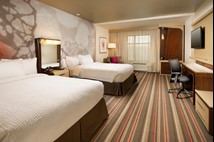 Room Rate:      $139 per night for single or double.
Reservations:   Contact the Courtyard By Marriott at 817-251-9095   
                         Ask for the "Iris Society of Dallas" rate. 
                         Online registration link will be available soon.
Hotel Services: Shuttle to/from DFW Airport
                         Cafe
                         Small Dogs allowed
                         Outdoor pool
CONVENTION EVENTS
     Bearded Iris Panel Discussion - Delane Langton, others TBA
     Beardless Iris Panel Discussion - Chad Harris, Steve Poole, Robert Treadway, Lee Walker
     Geek Dinner and live Auction
     Representatives from most AIS groups
     Silent Auction
     Region Baskets
     Potted Iris Sales
     Live Auction
     Two days of Garden Tours
     Welcome dinner
     Awards brunch
TOUR GARDENS
Five gardens will be visited during the two days of tours.  Snacks will be served in each garden and a lunch provided both days.
Gardens on DAY 1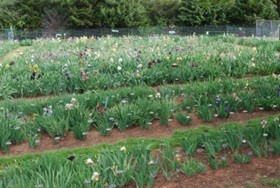 Judy Schneider - Whitesboro, Texas - the Shady Spot is literally an "iris farm": the iris planted in beds everywhere and growing in huge tubs are accompanied by chickens, goats, a llama, and other animals, not to mention the "herd" of Frenchies.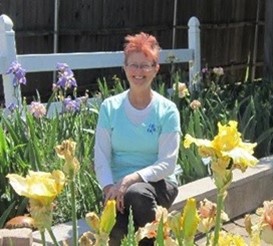 Dell Perry - Plano, Texas - Seandel Iris Gardens is located on a corner city lot and is a display garden for the Median Iris Society, the Historic Iris Preservation Society, and the Aril Society International. It contains 1600+ iris varieties,  over most classes, mixed in among the yard art.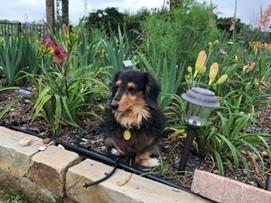 Michael and Mary Ellen Reed - Farmer's Branch, Texas - Nestled next to a golf course, this garden is a beautiful creation with irises, daylilies, southern bulbs and other plants all living in harmony, and protected by "fierce" dachshunds.


Gardens on DAY 2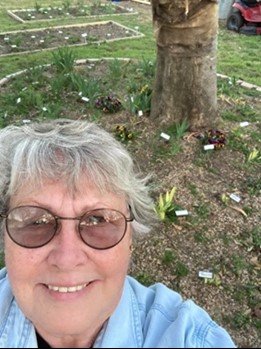 Connie Ford - Gun Barrel, Texas     Situated on the shore of Cedar Creek Reservoir, the Ford garden is the home of many beardless iris, including Louisiana, Japanese, Siberian, spuria, species, and species cross, as well as bearded irises of most all classes including arilbreds.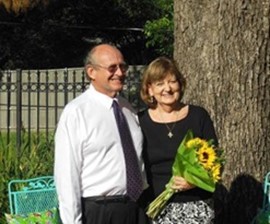 Hooker and Bonnie Nichols - Terrell, Texas - Located in a charming rural area of East Texas, this garden is the new home of Hilcrest Iris Gardens where both Hooker and Bonnie hybridize various classes of iris, primarily Louisiana and bearded novelty irises.
REGION BASKETS
One of the fun traditions of an AIS Convention is the auctioning of the Region Baskets.  What is a Region Basket ? you ask.
Each of the AIS Regions is encouraged to put together a collection of items that represent the Region - food, souvenirs, t-shirts/caps, irises by your Region's hybridizers or have the name of regional states or cities in their names, etc., and bring them in a basket or other container to the Convention, where they will be bid on in a silent auction.  They can be simple or as involved as the Region desires.  They are a very popular part of the Convention and can create some very friendly rivalry between some Regions.
Start building your Region's basket today.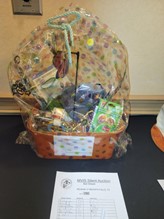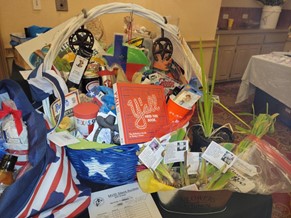 Contact ISD
For more information about the Iris Society of Dallas please send us an email.