Convention Headquarters
The Crowne Plaza Hotel & Resort
14315 Midway Road

Addison, Texas 75001 USA
Tel. 972-980-8877; Fax 972-788-2758
http://www.cpgalleria-nr.crowneplaza.com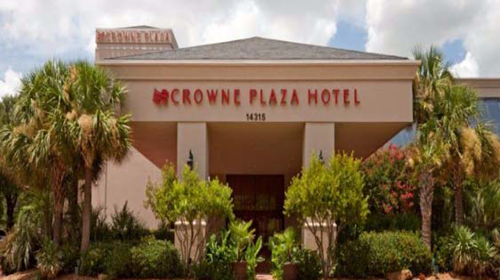 RESERVATIONS
1-800-377-9778 
Room Rate: $109.00 plus taxes (1 to 4 people/room) 
Ask for the "ISL" Room Rate
(that is "I" as in Iris, "S" as in Society, and "L" as in Louisiana
Reserve your room before the deadline on March 30, 2017 to get the $109 rate.
PARKING:  Parking at the hotel is $5/day - Self Park.
SHUTTLE SERVICE:  
The hotel does NOT offer shuttle transportation between the hotel and either of the DWF area airports.
Shuttle service is available thru private shuttle services. Please print out a map before you arrive and be sure the driver is taking a straightforward route. You might tell him you have a map if he needs it.
The hotel does have shuttle service to the Galleria Shopping Center.
GENERAL DIRECTIONS:    
From I-635 (LBJ Freeway) take the Midway Road exit;
At the stoplight, go North on Midway.
Pass through the light at Spring Valley Road.
Hotel located on left hand side of Midway.
AIR TRAVEL
Flights into Love Field are recommended as it is closer 
Dallas Love Field Airport (DAL)      Distance: 12.0 Miles northwest to Hotel.
DFW International Airport (DFW)    Distance: 17.0 Miles northeast to Hotel.
Contact ISD
For more information about the Iris Society of Dallas please send us an email.